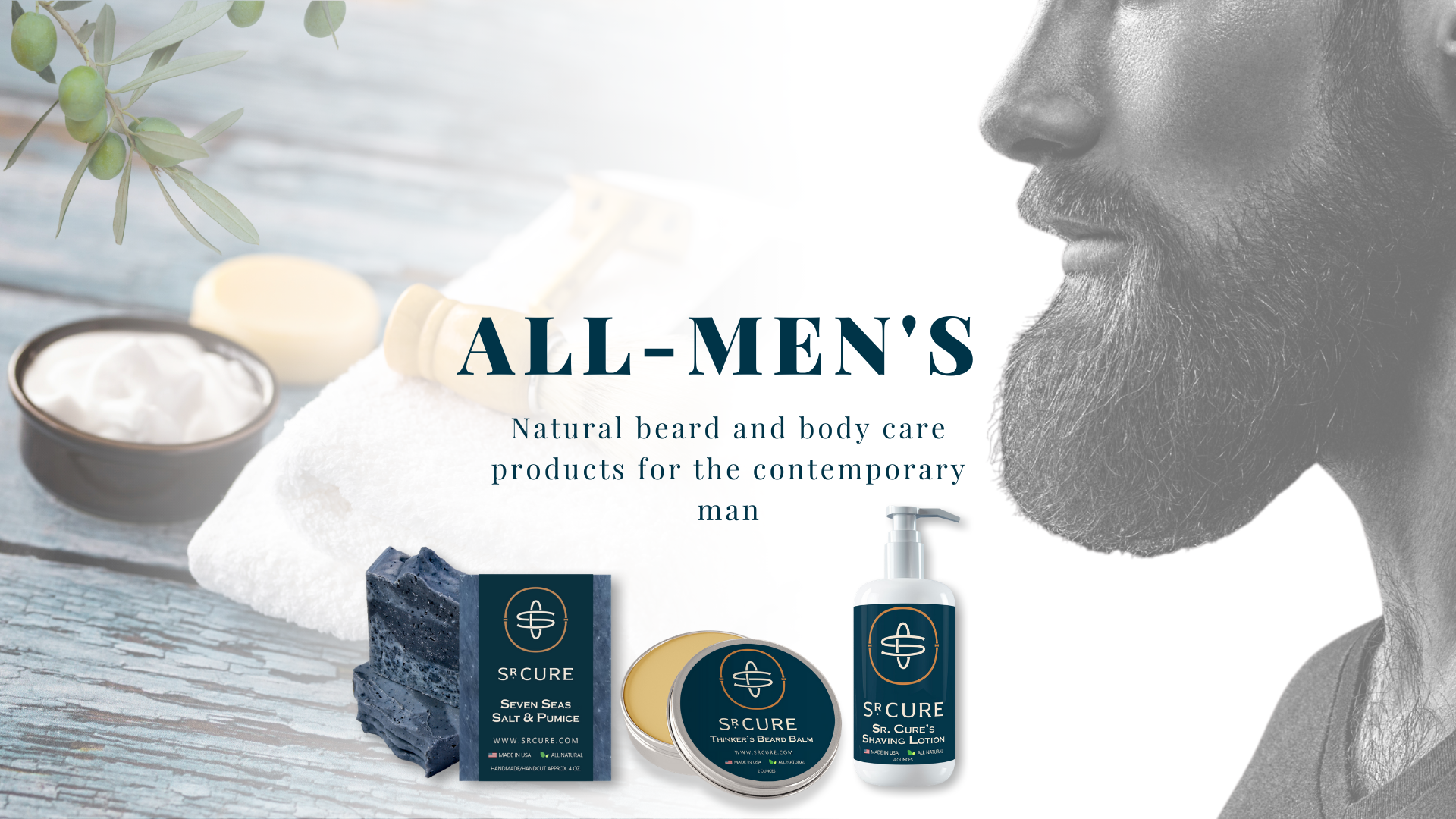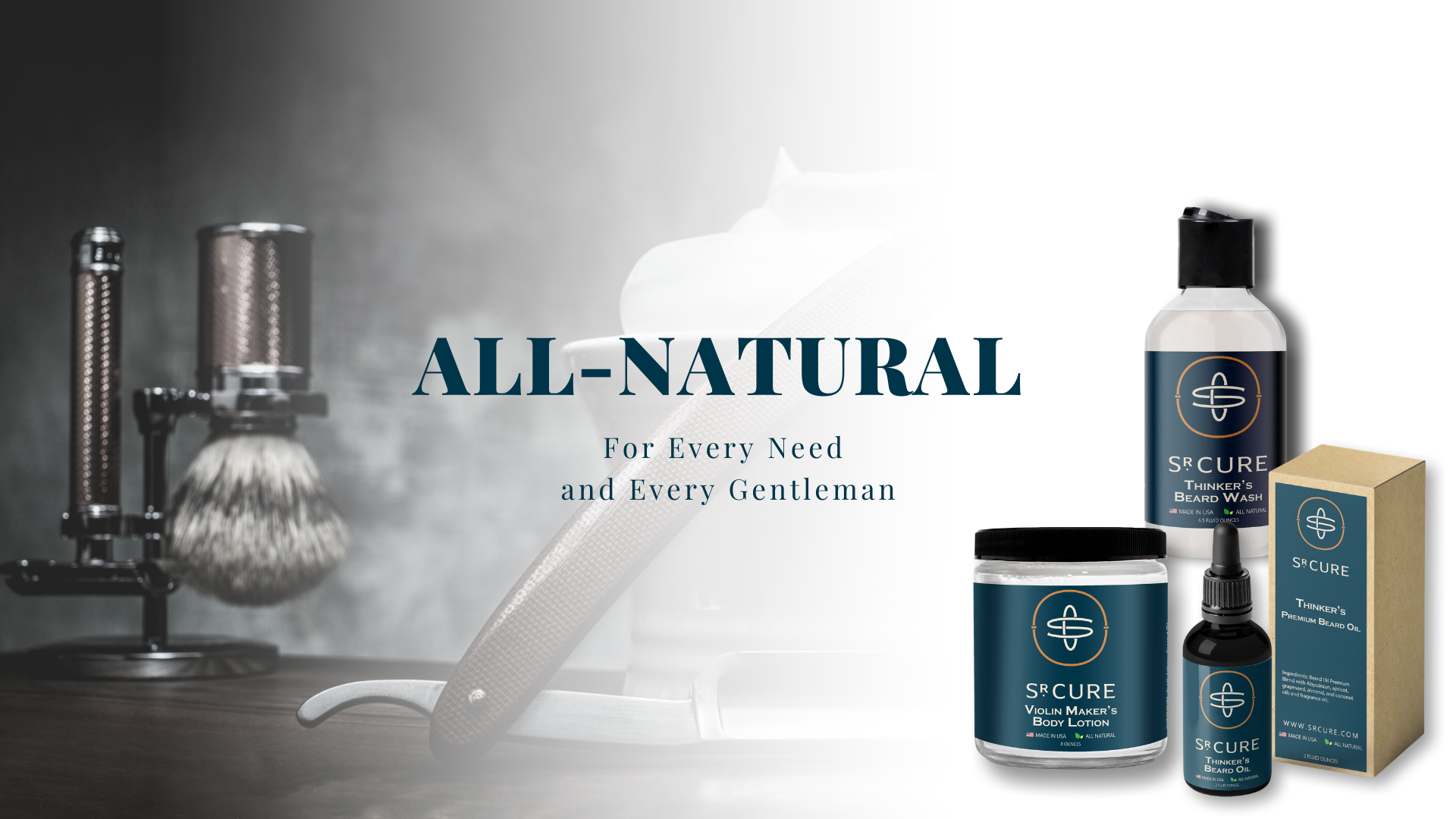 FREE SHIPPING
Receive free shipping on all orders - Continental U.S. only.

Soap Sampler Set
Our all-natural men's soap bundle is free of harsh chemicals or synthetic preservatives. Sr. Cure's organic bar soaps for men will nourish, moisturize, and hydrate your skin. The set includes three full sized of our most popular men's bars soaps: Illustrious Amber, Complex Charcoal & Globetrotter's Find. Our organic men's soaps are made with natural ingredients that will condition the skin and help keep the natural oils in while cleansing your body.
Shop Now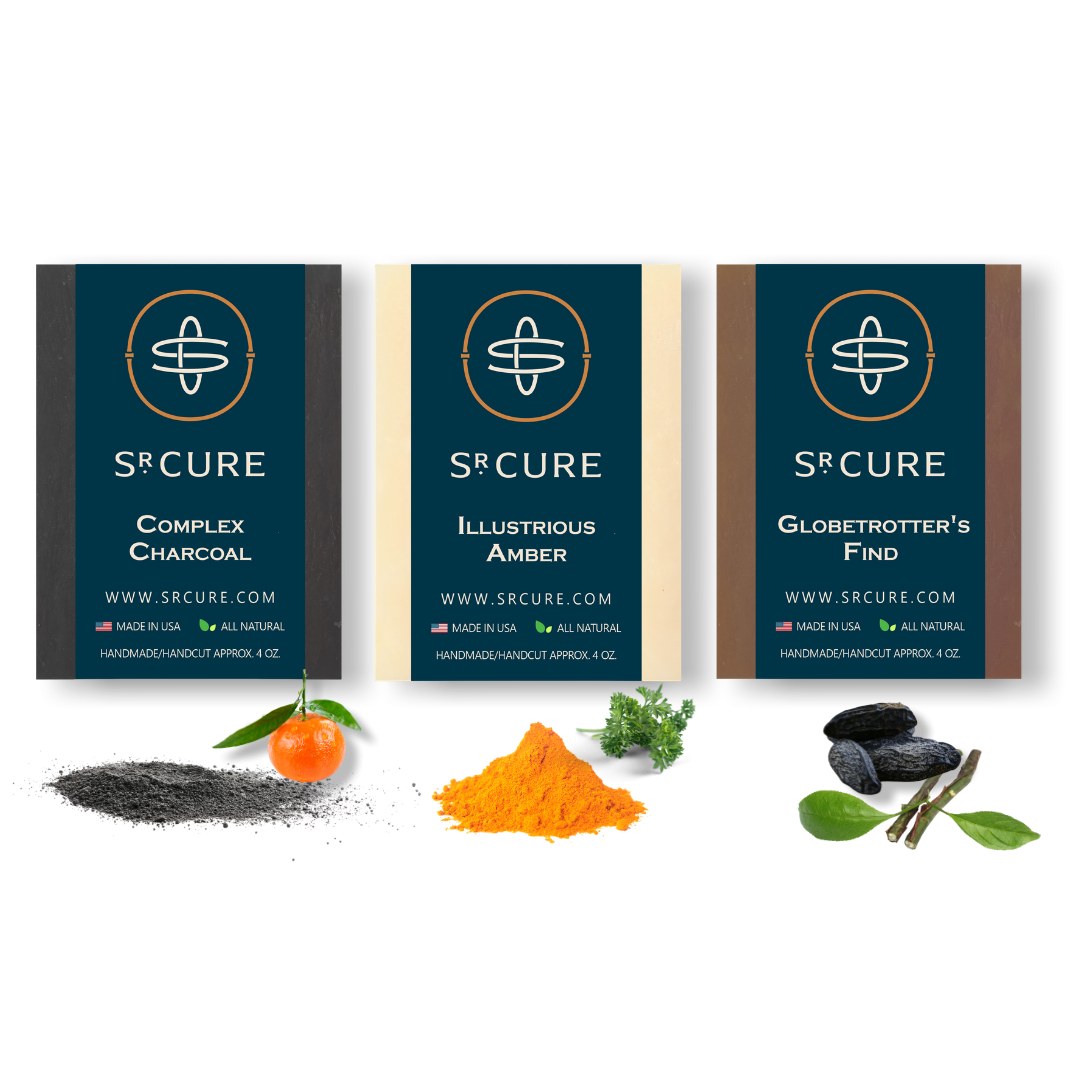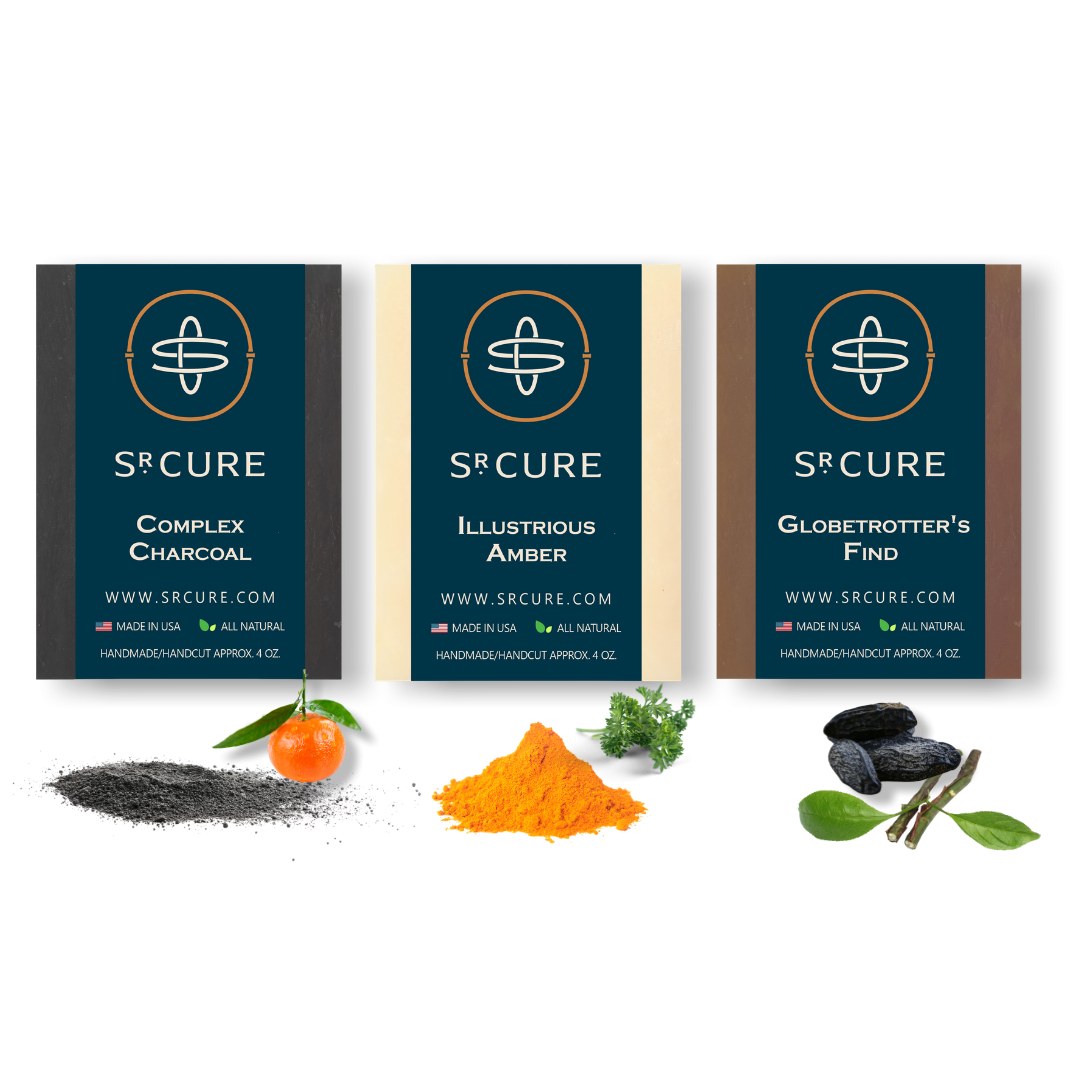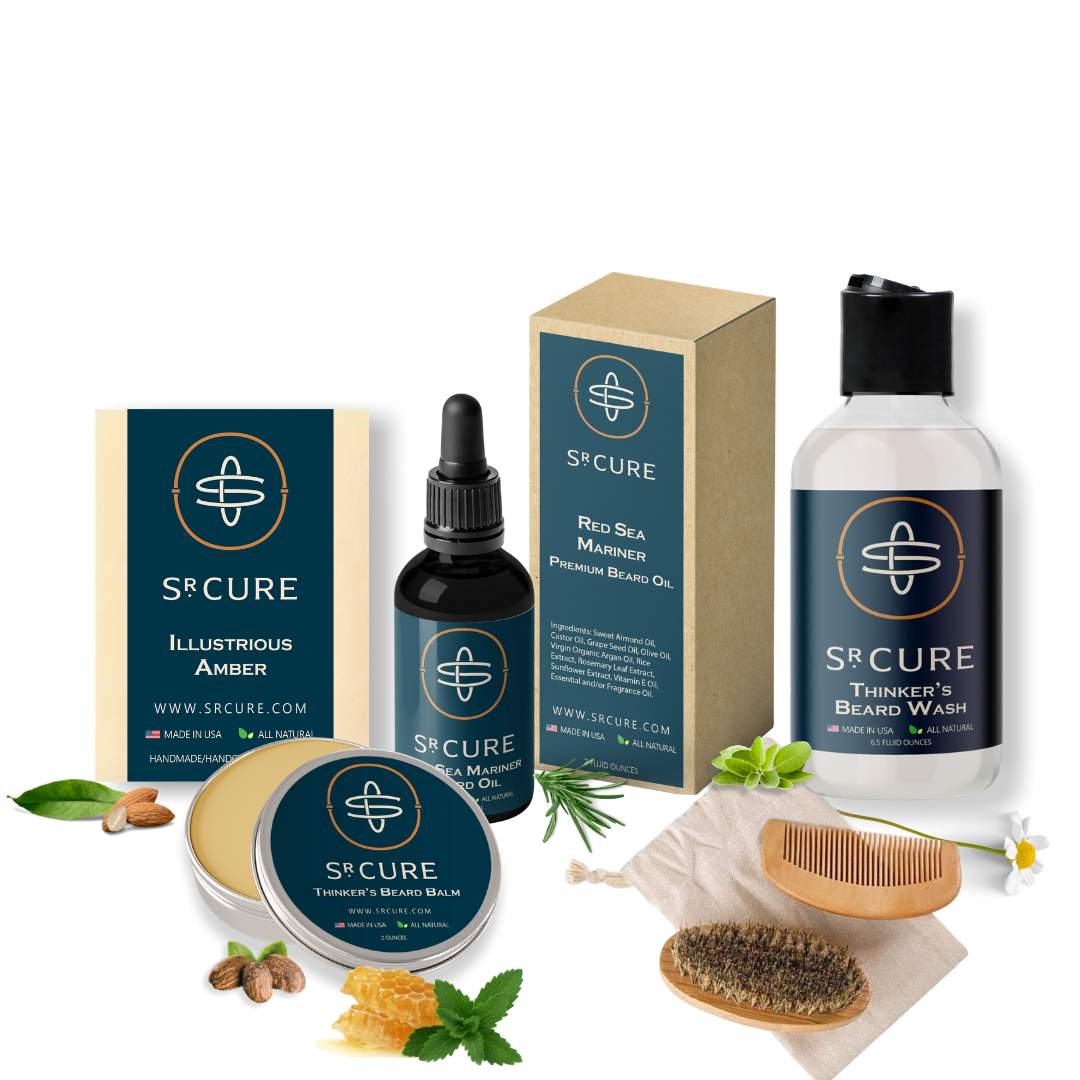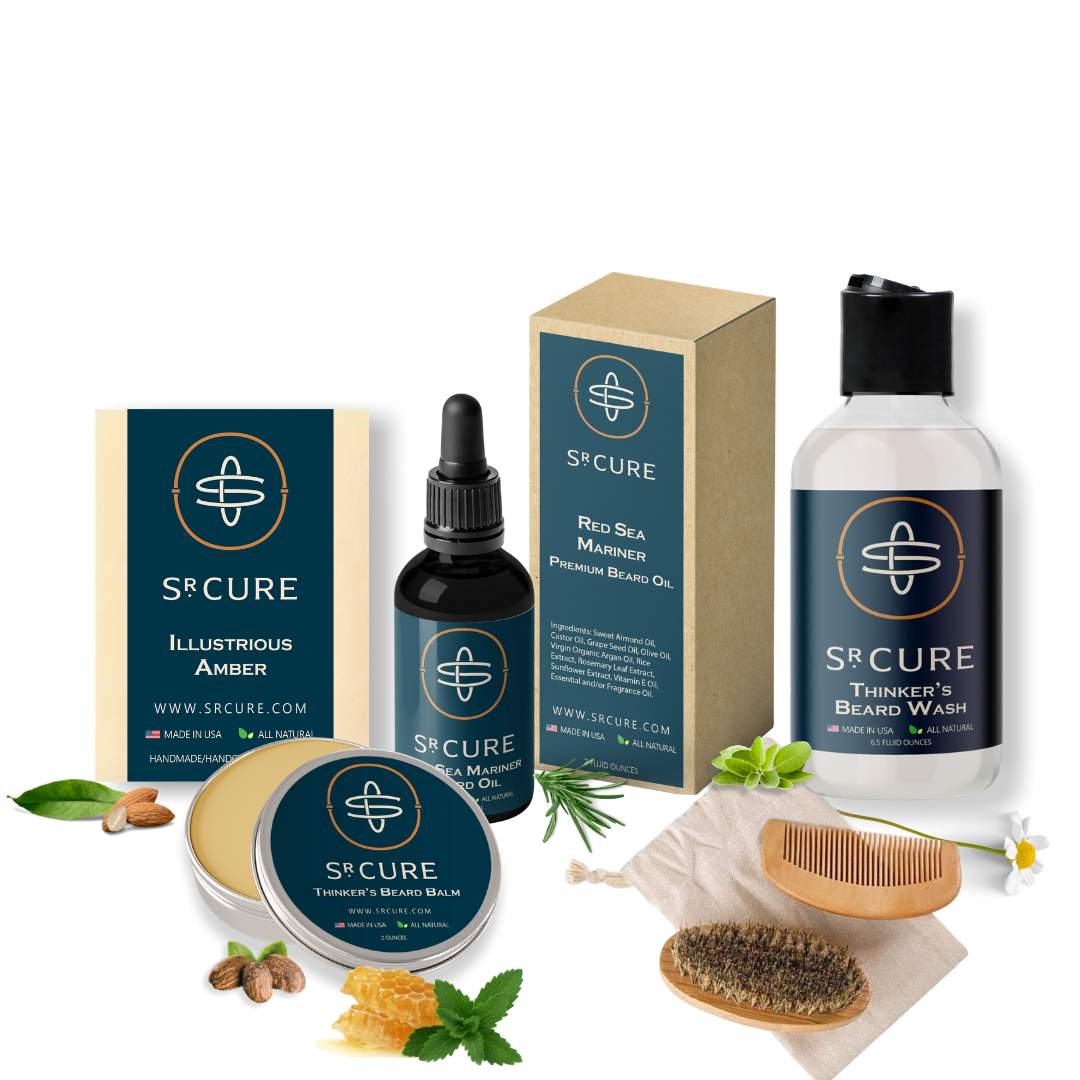 Beard & Body Care Sampler Set
Sr. Cure offers the best men's grooming kit and gifts. From men's soaps, beard oils, beard washes, beard balms to beard accessories. Bundled together for some great savings. This is the perfect way to sample our various products and scents in a one-piece grooming gift box.
shop now
Beard & Men's Body Care Collections
Sr. Cure offers the best grooming beard and body care products for men.  Our men's products will help you maintain, style, and naturally promote facial hair growth. Sr. Cure's collections offer organic men's soaps, beard oils, beard washes, beard balms, beard brushes, beard combs, shaving lotions and body lotions for men.
see what our customers are saying
I was blown away by the quality, the softness and unique scents of Sr. Cure. The shaving cream is one of the best shaving creams my husband ever tried. Simply amazing!

Caro H.

Wood Ridge, NJ
I've been looking for a substantial organic soap for a long time.
The search ended recently when I started using Sr. Cure soaps.
They have high emollient content, last a long time, produce plenty of suds, and have complex, nuanced scents
that are finely honed with adults in mind.
I have dry skin and am used to using hand and body lotion to hydrate frequently
after washing my hands or showering. Not any more.
Plus, I'm all for exposing my skin to natural, organic, healthy ingredients instead of unwanted, dubious chemicals
found in most other soaps.
Sr. Cure has knocked it out of the park!

Jim W.



Greensboro, NC
I've been using Sr. Cure soaps for almost a year now and I highly recommend them. My skin looks very healthy, hydrated and feels very soft. You just don't realize how good natural products are until you try them!

Manny C.



Provincetown, MA
Sr. Cure's products are perfection to me. After trying many other beard products, my experience with Sr Cure has really enhanced the look, feel and texture of my beard. Love the different masculine scents they offer, plus no animals were used in their testing. All of these features are important to me. I am a very satisfied customer. Thank you Sr. Cure.

Chris C.



New York City, NY
Our Commitment to more responsible men's products